Scarborough Secondary School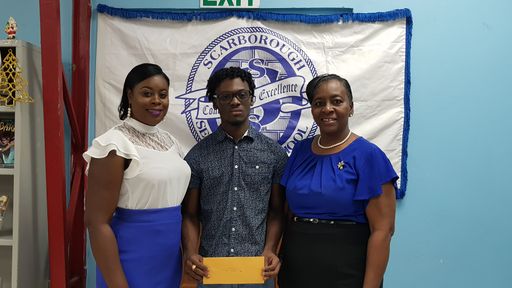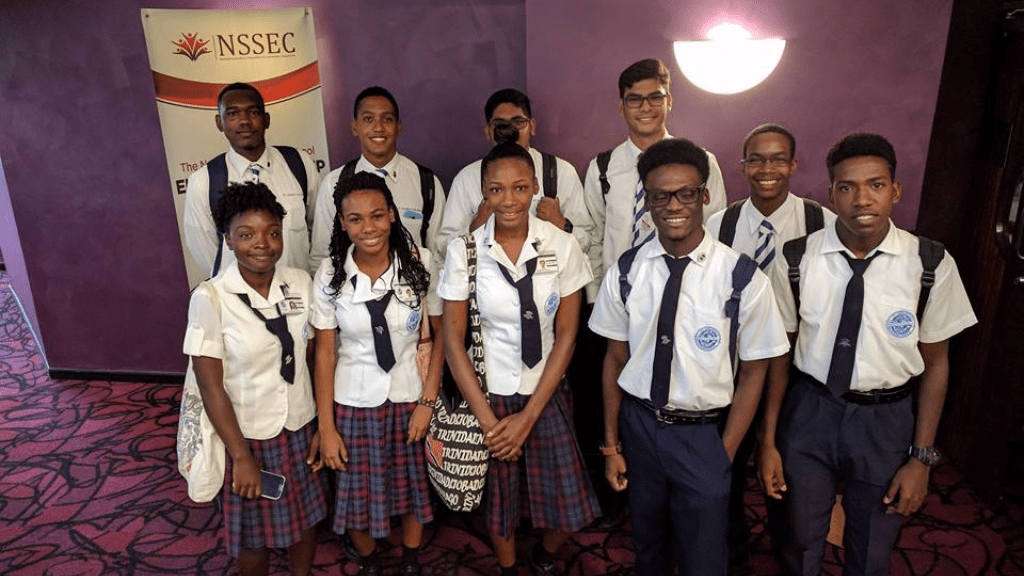 image-3.1659767.53988.20181130031213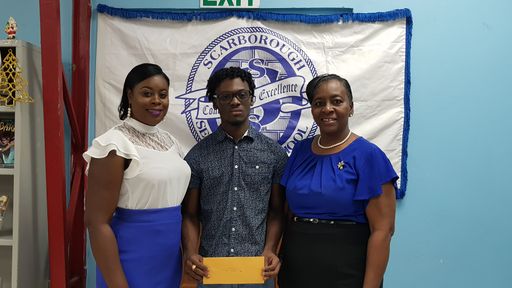 TCyaNXu6Bs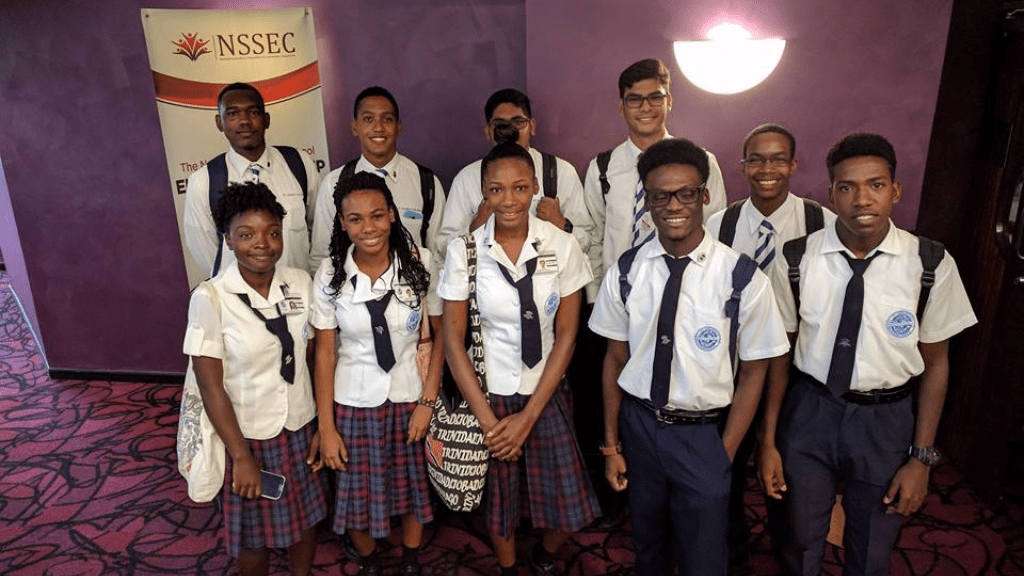 Motto: Committed to Excellence 
Welcome!
Welcome back to school in this new online environment. The Division of Education, Research and Technology and the Ministry of Education are currently working hard to remove the deficiencies in resources experienced by students and teachers. We look forward to your cooperation and continued support as we strive to be committed to excellence.
Whats New?
We would like to inform you that, in an effort to improve our online curriculum delivery at Scarborough Secondary, we have organized structured timetables for all students of Forms 1-6. This will allow for continuous learning online without clashes. These structured classes began on Monday 4th May and form teachers provided you with your child's timetable. You are asked to ensure that your child follow this timetable so they do not miss a single class. Please note Orientation is scheduled for the 16th of October, 2020 for two groups:
-9AM: Form 1 (Callender & Sebro)
-11AM: Form 1 ( Sosa & Warner)
Please see the "Classes" tab above and select Form 1 to view  class listings.
Parents/Guardians
We know that it is a new and stressful situation for both parents and students especially with respect to education. Many of our dedicated teachers have already volunteered their time and resources to reach out to their charges and are conducting classes in a variety of ways. Parents, you can view the SEA Preregistration Link here: https://bit.ly/SSS_SEA_Preregistration
Learn more from our other online platforms:
Find us on Facebook
  Visit Our Website
ABOUT SCARBOROUGH SECONDARY SCHOOL:  
See our List of Teachers: 
| | |
| --- | --- |
| Name | Department  |
| Mrs C Sylvester-Ottley | Language  |
| Mrs K King-Holder | Language  |
| Mrs R Phillip-Sylvester | Language  |
| Mrs J Clarke-Simpson Richard | Language (HOD) |
| Mrs J Thomas-De Gannes | Language  |
| Mrs J George-Berkeley | Language  |
| Mrs B Charles-Ottley | Language  |
| Ms K Kent | Language  |
| Mr A Ewing | Language  |
| Mrs S Bristol-Charles | Language  |
| Mrs S Coggins-Duke | Language  |
| Ms B Jack | Business/Modern Studies  |
| Mr C Charles | Business/Modern Studies  |
| Ms J Melville | Business/Modern Studies  |
| Mr P Sookhai | Business/Modern Studies  |
| Mrs T Thomas-Mitchell | Business/Modern Studies  |
| Mrs T Stephen | Business/Modern Studies (HOD) |
| Mrs L Paul-Perry | Business/Modern Studies  |
| Mrs C Celestine-Nedd | Business/Modern Studies  |
| Mrs I Crichlow-Elliott | Business/Modern Studies  |
| Mrs J Graham | Business/Modern Studies  |
| Ms N Cupid-George | Business/Modern Studies  |
| Mrs S Mapp | Business/Modern Studies  |
| Ms T Leander | Business/Modern Studies  |
| Ms T Smart | Moral Education  |
| Ms A Davidson | Science |
| Mrs C Hector-Trim | Science |
| Ms L Baker | Science |
| Mrs M Thompson-Williams | Science |
| Mrs N Williams-Wilson | Science (HOD AG) |
| Ms N Trim | Science |
| Mrs R Moses-Peters | Science |
| Ms S James | Science |
| Mr S Bishop | Science |
| Mr B Burris | Science |
| Mrs Y Blackwell-Smith | Science /Mathematics (HOD AG) |
| Ms A Williams | Mathematics  |
| Ms C Rajkumar | Mathematics  |
| Mrs C Campbell | Mathematics  |
| Mr D Lyons | Mathematics  |
| Ms D Wilson | Mathematics  |
| Mr O Martin | Mathematics  |
| Ms P Williams | Mathematics  |
| Ms T Alleyne | Mathematics  |
| Mr D Pascall | Technical Vocation  |
| Mr D Joseph | Technical Vocation  |
| Mr J Belfast | Technical Vocation  |
| Ms J Charles | Technical Vocation  |
| Mr K Baptiste | Technical Vocation  |
| Mrs L Francois | Technical Vocation  |
| Ms M Phillip | Technical Vocation  |
| Mrs P Elliott-Peters | Technical Vocation (HOD) |
| Mrs S Trim-Paul | Technical Vocation  |
| Mr T Moses | Technical Vocation  |
| Ms D Quashie | VAPA |
| Ms J Crouch | VAPA |
| Mr L Lewis | VAPA |
| Ms M Marfan | VAPA |
| Mrs O Gordon-Holder | VAPA |
| Ms R Reid-Guilland | VAPA (HOD) |
| Ms A Hislop | Gudance Officer  |
See information regarding your class below:
Quick tutorials for Students & Parents
Address: 26-34 Old Government Farm Road, Shaw Park, Scarborough 900108, Tobago
Principal: Ms. Althea Alexander
Vice Principal: Ms. Ann Marie Davis
Email: scarborough.sec@fac.edu.tt
Contact: 639-2467/4093
Fax: 639-2467